Lessons that educate and transform. Redefining the fundamentals and providing unique tools for your rapid improvement.
Not Playing to Your Potential?
You're not alone. Most golfers develop bad habits that are hard to detect and correct without an expert coach paired with the latest technology.
Trust our team of experts paired with the latest Trackman technology, ready to train you like the world's best players.
Our coaching system is designed for the modern athlete.
Whether you're a competitive golfer or learning the game for the first time, we assess your game and navigate your journey to higher performance.
The IGP learning environment guides you to receive specific, meaningful feedback in an easy-to-understand language. Advanced principles of the game's physics and geometry are made simple and turned into powerful tools while measuring progress one shot at a time.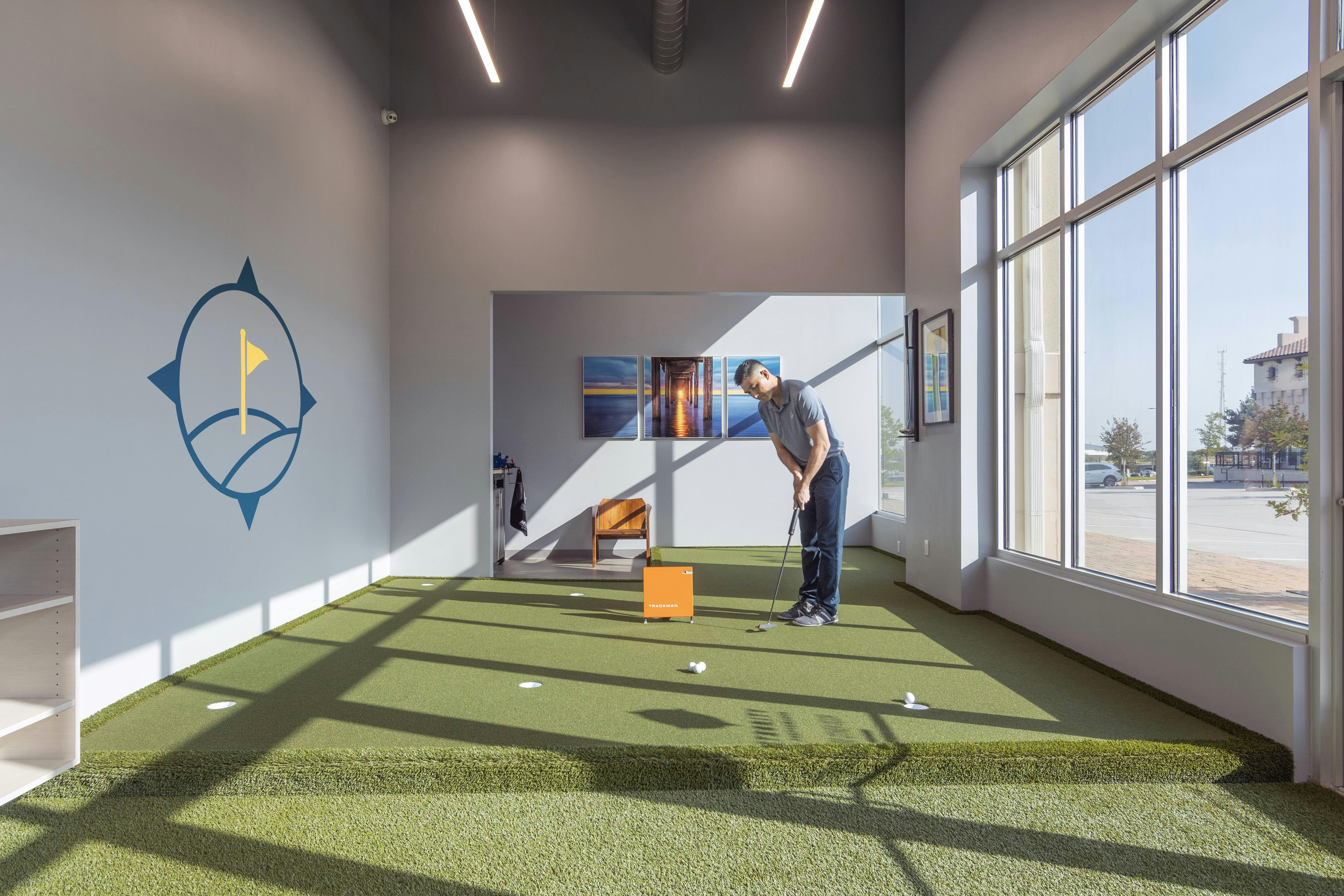 Our four step process lays the foundation.
1
Book Your Assessment
Give us a call or leave your contact details and we'll get back to you.
2
Hit Balls & Collect Data
We'll spec your clubs, perform a movement screen, then analyze & educate through your prescribed drills.
3
Personalized Growth Plan
Receive your Trackman report, video screencast, and session recap via CoachNow.
4
Improve Your Game
Accurate feedback, deliberate practice and healthy habits lead to life-changing results.
I'm an active 71-year-old avid golfer who is always trying to improve my game. The friendly professionals at IGP taught me more about the cutting edge fundamentals of the golf swing in 30 minutes than I had learned in 30 years. Regardless of your skill level, I highly recommend taking their Assessment and seeing where that leads you.  Trust me, they know what they're talking about and you will be impressed!
— Jim Anderson
The lessons and training I've had with the Integrity Team have been nothing short of impressive. I'm enjoying the detailed approach as every step we take makes sense based on my unique characteristics. The movement screen and assessment was the first time I really understood my patterns and the direction we needed to take to reach my goals. The facilities are top-notch and the team is great. I recommend any golfer with a desire to improve to dive in headfirst and get started.
— Philip B.
Are you ready to improve your game?
Book your lesson today by clicking the button below. We'll call you to schedule your visit.
Have a question? Need more information? Contact Us